Andante ship a Hot Air Balloon to Egypt.
On behalf of our Egyptian agent Direct Consolidation Services and their customer Safari Balloons.
We have collected the Hot Air Balloon – Here it is all packed and ready to go in our warehouse.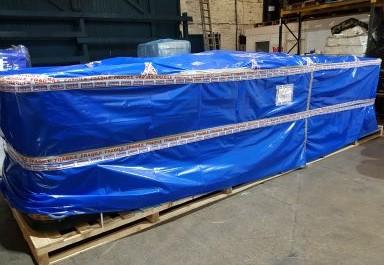 Soon – we will load and ship this brand new Hot Air balloon from the UK supplier Cameron Balloons Limited out to Egypt.
This is a top secret mission and the new Hot Air Balloon will not be seen by the public until its first flight in Egypt…..
Cameron Balloons of Bristol have kindly provided us with a picture of an earlier supplied Balloon…
This new Hot Air Balloon will soon be in service flying tourists high above the sights of Egypt…..
Contact:  Alan@andantefreight.com for competitive rates and further details on this service…..